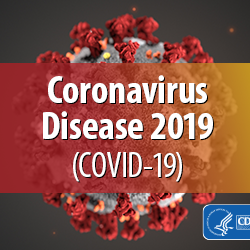 For more information, please call us at 800.787.2568.
Nevada Health Centers
Northern Nevada
3325 Research Way
Carson City, NV 89706
Nevada Health Centers
Southern Nevada
1799 Mount Mariah 
Las Vegas, NV 89106
Nevada Health Centers
Northeastern Nevada
762 14th St.
Elko, NV 89801
Coronavirus information for patients
Coronavirus Disease 2019, also known as COVID-19, is a new illness that is presently circulating in many parts of the world, including the United States. Symptoms of the virus can be similar to other common respiratory illnesses.
Nevada Health Centers (NVHC) has been actively preparing to address COVID-19, and here are some things you need to know:
NVHC Virtual Care – see a provider from home
We may be able to evaluate you from your Internet-connected smartphone, tablet or computer.
Virtual Care Hours
7:30 a.m. to 4:30 p.m.
Monday – Friday
To qualify for a virtual visit:
You must be an established NVHC patient. That is, you have previously been seen at one of our health centers.
You must have an Internet-connected smartphone, tablet, or computer with video and audio capability. Some restrictions or limitations may apply.
If you meet the qualifications above, please click the "Schedule a virtual visit" button below:
General system requirements
You must have a video/audio-capable mobile phone, tablet or laptop/desktop computer with a strong WiFi or cellular connection. Chrome or Firefox browsers are required. Most modern devices meet our connectivity requirements; however, individual circumstances and signal strength may vary. In some cases, technology limitations may limit or degrade our ability to connect with you, but we will do our best to make sure your experience is the best it can be.
Providing treatment for dental emergencies
Nevada Health Centers is open for dental emergencies, including:
Bleeding that doesn't stop
Painful swelling in or around your mouth
Pain in a tooth, teeth or jaw bone
Gum infection with pain or swelling
After surgery treatment (dressing change, stitch removal)
Broken or knocked-out tooth
Denture adjustment for people receiving radiation or other treatment for cancer
Snipping or adjusting wire of braces that hurts your check or gums
Biopsy of abnormal tissue
Eastern Family Dental Center (Las Vegas)
Call 702.597.3898
Elko Family Dental Center (Elko)
Call 775.738.5850
What to do if you're experiencing an emergency
If you are having significant trouble breathing or feel that you are experiencing a medical emergency, please call 911 or visit your local hospital emergency room.
What to expect if you visit one of our health centers
If you visit one of our health centers and have respiratory symptoms, you may undergo special screening procedures designed to protect you, our patients, and our staff.
This may include being asked to wear a protective mask, being placed in a special waiting area or room, being asked to wait inside your vehicle until your appointment time, or being directed through a special entrance.
What to do if you have general questions
Please call our toll-free number if you have additional questions: 800.787.2568
Personal protective equipment (PPE) needs for staff
Staff at our health centers have a critical need for N95 respirator masks and other PPE. Our Nevada Health Foundation is joining with our communities to source and collect these items. We are currently accepting donations of type N95 respirator masks in original sealed packaging and will distribute to NVHC clinical staff and other community partners in need. If you are in possession of N95 respirator masks and wish to donate them, please contact one of our Development Team members listed below to coordinate drop off.
Northern Nevada
Leslie Maple
775.508.9505
lmaple@nvhealthcenters.org
Southern Nevada
Erika Albini
702.217.7661
ealbini@nvhealthcenters.org
Learn about other ways to help

Additional resources