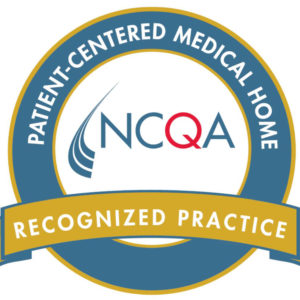 For more information about Nevada Health Centers, please call us at 800.787.2568.
Nevada Health Centers
Carson City Administration
3325 Research Way
Carson City, NV 89706
Nevada Health Centers
Las Vegas Administration
1799 Mount Mariah
Las Vegas, NV 89106
Patient Centered Medical Home
We are committed to providing accessible, quality, evidence-based healthcare to everyone. Your health is our main priority, and that's why we put you at the center of your care. Our commitment to coordinating your care among all providers and developing long-term, participative relationships has earned Nevada Health Centers recognition as a Patient-Centered Medical Home from the National Committee for Quality Assurance (NCQA).
The Patient-Centered Medical Home model ensures our providers are board-certified and licensed in the following areas: family practice, pediatrics, dentistry, behavioral health and internal medicine. Our team-based approach provides whole-person care, evidence-based preventive/wellness care, care for diabetes and other chronic conditions, and care when you are sick.
No insurance? No problem. Uninsured patients are offered discounted services through an income verification process. NVHC accepts Medicare, Medicaid and various health insurance plans.
How can you participate?
Select your personal primary care provider (PCP).
You actively participate in developing your own patient care plan and will receive a copy.
Your healthcare team will help you follow your personalized plan, using health education and self-management support.
Tell us what medications you are taking, and ask for refills at your office visits when needed.
Tell us when you see other providers, the medications they prescribe, and other changes.
When ordered, have blood tests done in advance so we have the results at your visit.
Offer us feedback. The only way we can improve is to hear from you.
Why is it important to have a PCP?

Your PCP is the healthcare professional who understands you and your medical needs the best. He or she knows your health history and sees you for routine healthcare. He or she can send you to a specialist if you need one. Working with your PCP can help you avoid expensive trips to the emergency department for routine healthcare. Having a PCP also offers continuity of care with your primary care team. A primary care provider is responsible for screening all major health-related conditions. If you already have a chronic condition, your PCP helps manage it and improve your quality of life. We screen for many things, including obesity, high blood pressure and diabetes. Establishing care with a primary care provider affords you consistency and efficiency on a number of levels.
What if I'm uninsured or under-insured?

Nevada Health Centers offers a sliding-fee schedule based on your income. In addition to your identification, you will need to bring proof on income with you to your first appointment to sign up for the sliding-fee program. Here's what we'll need:
   Bring a W-2 form from the most recent year.
   A copy of your paycheck and/or validation of other sources of income.
   If you have no income, you must bring income information about the person in your household who is supporting you.
  Bring your ID card.
  If you do have insurance, please bring your insurance card(s).
Schedule a preventive care exam
We encourage all new medical patients to come in for a preventive care exam and to meet our staff. Our medical centers are considered family practice sites where health care is provided to everyone, from birth throughout the lifecycle. We have some specialty sites, including a Healthcare for the Homeless Site in Las Vegas and dental offices in Elko and Las Vegas. We also offer behavioral health services and telemedicine in many locations.
How to make an appointment
Find the medical or dental center that is closest to you by clicking here. To make an appointment, call 800.787.2568. Same-day appointments are available at many of our locations, and we also have an after-hours answering service that can connect you with a provider who has access to your medical records and can assist you with your questions or concerns.
Prepare for your appointment
Set your appointments in advance when possible.
Learn about your current insurance and what it covers before your visit.
Keep your scheduled appointments.
Bring your ID and proof of income, address, and dependent information in order to apply for our sliding-fee scale.
Pay your share of your visit fee when you are seen in the office.
Accessing after-hours care
If you need to speak with a medical professional after regularly scheduled office hours, please call 800.787.2568