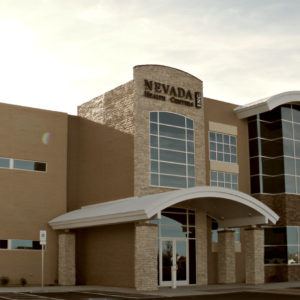 To make an appointment with Nevada Health Centers, please call 800.787.2568.
Nevada Health Centers
Carson City Administration
3325 Research Way
Carson City, NV 89706
Nevada Health Centers
Las Vegas Administration
1799 Mount Mariah
Las Vegas, NV 89106
Get the care you need to stay healthy
Nevada Health Centers is a non-profit Federally Qualified Community Health Center program dedicated to providing access to quality health care throughout Nevada since 1977. NVHC operates 17 health centers throughout Nevada, including three mobile programs – the Ronald McDonald Care Mobile, the Nevada Children's Health Project, and the NVHC Mammovan — and a Visiting Nurse Program in Lockwood.
After Hours Care
After hours, one of our doctors is on-call, 7 days a week, to handle your urgent needs and concerns and to provide clinical advice. Our on-call number is 800.787.2568