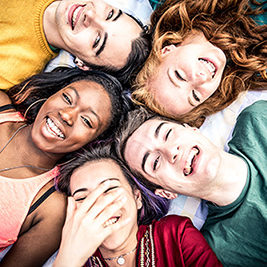 Teen Pregnancy Prevention Program
Teen pregnancy is a serious problem in the United States and in Nevada; however, we offer solutions to help prevent your teen from becoming pregnant, including birth control and reproductive health education. Through these means we aim to teach your child the reason why it's important to practice abstinence (i.e., refraining from having sexual intercourse), but if they are unable to do this, we make sure they know about the many available forms of birth control and safe sex practices to prevent unwanted pregnancy.
Seventeen Days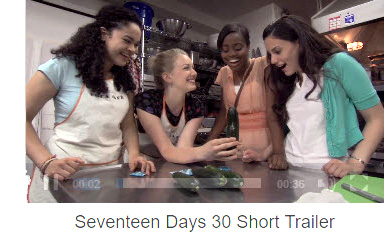 Seventeen Days Interactive is an evidence-based film created by Carnegie Mellon University's Center for Risk Perception and Communication and is designed to educate young women about contraception and sexually transmitted infections, or STIs.
The film presents scenarios involving decisions that young women face in romantic relationships and also identifies choice points, suggests risk-reduction strategies, and asks viewers to think about what they would do in a similar situation.
The film is interactive, allowing viewers to choose what they want to watch, and viewers are given the opportunity to mentally practice how they would respond in hypothetical situations via the frequent use of cognitive rehearsal (i.e., mentally preparing to respond).
The film centers around a pregnancy scare, presenting educational content through six vignettes, a condom demonstration, and four mini documentaries. The documentaries focus on contraception, STIs, and anatomy and are varied in their approach, including real-life stories, dramatized video, interactive features, clinical expertise, and mechanical demonstrations.
The TPP project is supported by Grant Number 1 TP1AH000127-01-00 through a cooperative agreement from the U.S. Department of Health and Human Services, Office of Adolescent Health. The contents herein are solely the responsibility of the authors and do not necessarily represent the official views of the U.S. Department of Health and Human Services or the Office of Adolescent Health.