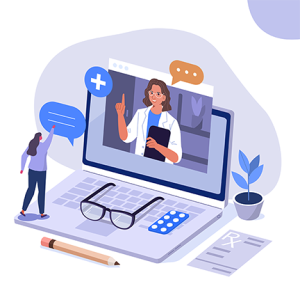 For more information about Nevada Health Centers, please call us at 800.787.2568.
Nevada Health Centers
Carson City Administration
3325 Research Way
Carson City, NV 89706
————–
Nevada Health Centers
Las Vegas Administration
1799 Mount Mariah
Las Vegas, NV 89106
————–
Nevada Health Centers
Elko Administration
762 14th St. 
Elko, NV 89801
Patient Portal – Access your health information online
Log in to the patient portal
Nevada Health Centers' patient portal is a great way to keep track of your medical information and communicate with your NVHC provider – all in one secure, easy-to-use online location.  
Our patient portal offers the following features:   
Messaging

– Ask your provider a question, share an update, and/or send a secure attachment

Appointments

– View appointments

 

Medications

– Review your prescription medications

 

Health record

– View visit summaries, lab results, and other documentation 

 
How to enroll
Existing patients
If you are an existing patient with a valid e-mail address in our system, you should have received an e-mail invitation to enroll in the portal. 
Please check your e-mail, and if you haven't received your invitation or need to request a new invitation, please call us 800.787.2568.
New patients
If you are a new patient with Nevada Health Centers, you may enroll in the patient portal at the time of visit.  You must provide a valid e-mail address.