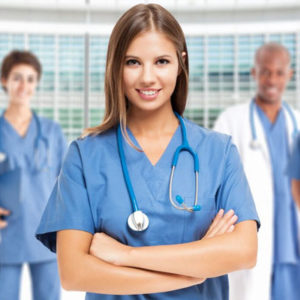 For more information about the National Health Services Corps, please call us at 775.888.6666.
Nevada Health Centers
Provider Relations Department
3325 Research Way
Carson City, NV 89706
Looking for assistance with your medical education costs?
The National Health Service Corps (NHSC) builds healthy communities by supporting qualified healthcare providers dedicated to working in areas of the U.S. with limited access to care.
The NHSC consists of more than 9,600 primary care medical, dental, and mental and behavioral health professionals who build healthy communities by providing care to approximately 10 million medically underserved people at more than 5,000 NHSC-approved sites across the country.
Join the phenomenal team of NHSC providers and you will receive financial and other benefits to support this important and rewarding work.
NHSC programs provide funding to Primary Healthcare Providers in exchange for service — an opportunity to pay off your student loan debt.
Students pursuing primary care careers
The Scholarship Program pays for tuition and fees of future primary care providers, including: physicians, dentists, nurse practitioners, certified nurse midwives, and physician assistants.
Providers interested in serving communities in need
The Loan Repayment Program provides up to $50,000 for loans in primary care — medical, dental, or mental/behavioral health.
Final-year medical or dental students pursuing primary care careers
The Student to Service Program provides up to $120,000 to students pursuing degrees in primary care and are in their final year of medical or dental school.
If you are interested in learning more about these programs, email us or visit www.nhsc.hrsa.gov.