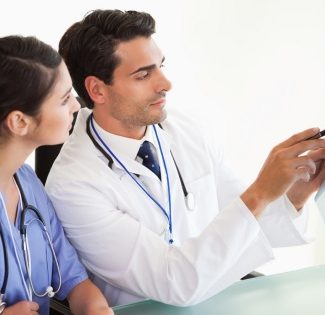 For more information about our residency training programs in Nevada, please call our Provider Relations Department at 775.888.6666.
Nevada Health Centers
Provider Relations Department
3325 Research Way
Carson City, NV 89706
Training new family medicine physicians in Nevada
At Nevada Health Centers we believe in education and helping to train future providers. As such, we are working in partnership with the University of Nevada, Reno School of Medicine and Southern Hills Hospital and Medical Center on two family medicine residency programs in Nevada.
Residents are doctors who have completed four years of medical school. Specialized training in family medicine through a graduate medical education (GME) program is the final phase of the medical education process. This process takes three years and is required for a physician to practice medicine.
UNR Med's and Nevada Health Centers' commitment to bringing residency training to Elko is aimed at increasing the primary care workforce in Elko and surrounding rural regions, as we educate physicians-in-training in rural health care. The Elko Family Medicine Residency Program is a collaboration between UNR Med and Nevada Health Centers, and is housed within a newly renovated section of Elko Family Medical and Dental Center. Founding residency site director is Daniel Spogen, M.D., with program director Richard Williams, M.D.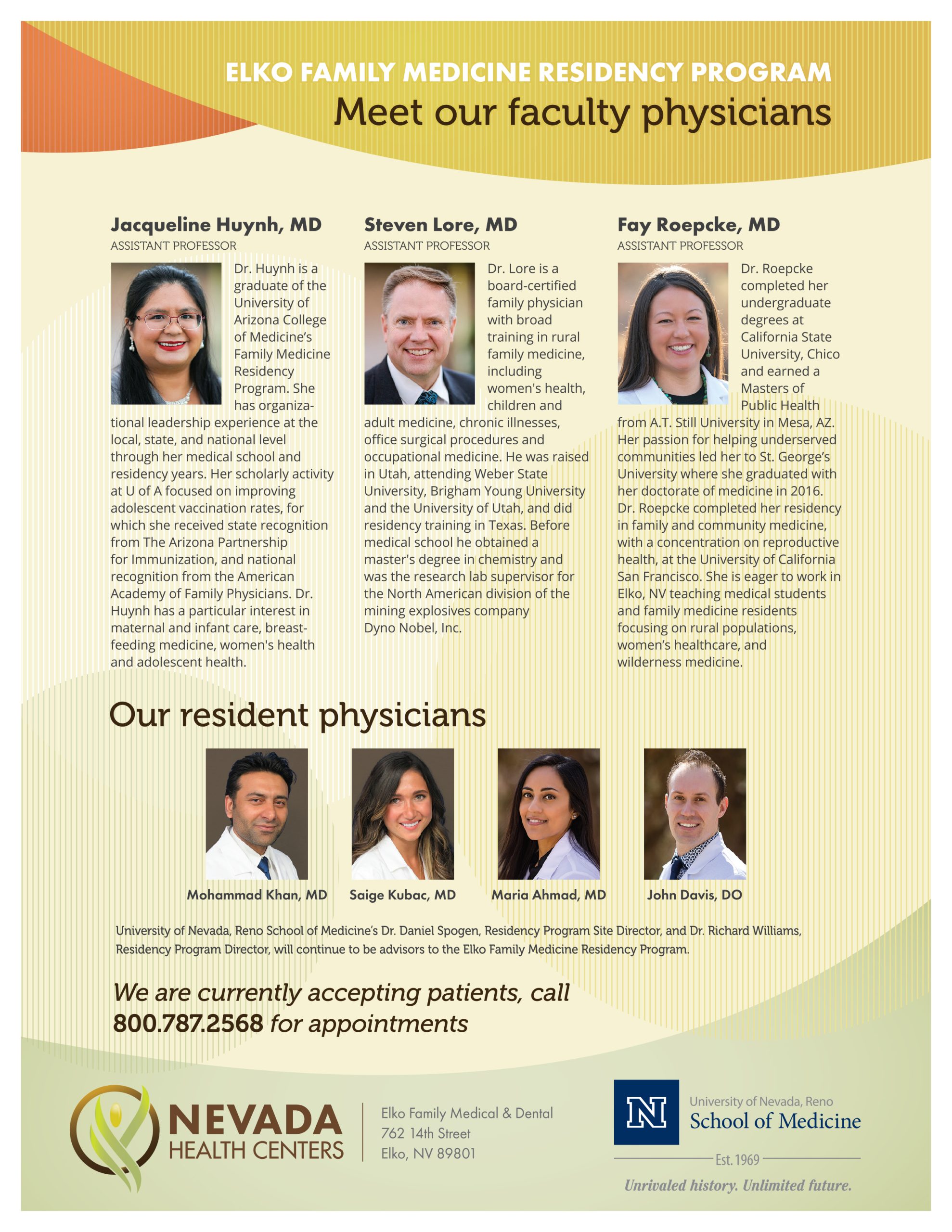 The Southern Nevada Family Medicine Residency Program is a collaboration between Southern Hills Hospital, HCA Healthcare, and Nevada Health Centers. The program welcomed its inaugural eight residents in July of 2017, and eight additional residents began their training in July 2018.
MLK-Residency Program Brochure