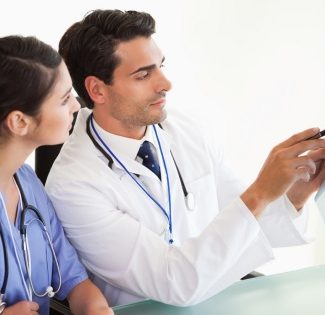 For more information about our residency training programs in Nevada, please call our Provider Relations Department at 775.888.6666.
Nevada Health Centers
Provider Relations Department
3325 Research Way
Carson City, NV 89706
Training new family medicine physicians in Nevada
At Nevada Health Centers we believe in education and helping to train future providers. As such, we are working in partnership with Southern Hills Hospital and Medical Center on a family medicine residency program in Nevada.
Residents are doctors who have completed four years of medical school. Specialized training in family medicine through a graduate medical education (GME) program is the final phase of the medical education process. This process takes three years and is required for a physician to practice medicine.
The Southern Nevada Family Medicine Residency Program is a collaboration between Southern Hills Hospital, HCA Healthcare, and Nevada Health Centers. The program welcomed its inaugural eight residents in July of 2017.