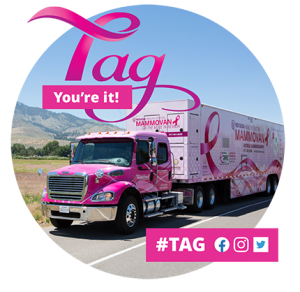 Beverly E. Coleman
Nevada Health Foundation
3325 Research Way
Carson City, NV 89706
Help support the Mammovan's mission in Nevada
The Nevada Health Centers Mammovan travels throughout Nevada and is at the forefront of the fight against breast cancer, offering access to mammography screenings for women who face geographic, social, and economic barriers.
Your donation will help keep the Mammovan on the road, rolling down the Silver State's highways and byways to provide mammograms and education to women in need.  Thank you for your support.
If you have questions about your donation or would like additional information, please call us 775.445.3505.