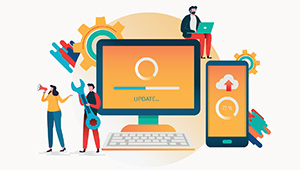 Upgrading our phone system at 3 p.m. (PT) on Jan. 27, 2023
To help us better serve your needs, we are upgrading our phone system, beginning at 3 p.m. Pacific Time on Friday, January 27, 2023. During this period, our main phone system, including access to our primary scheduling number as well as all pharmacy phone lines, will be temporarily unavailable.
The upgrade should be complete by 7 a.m. Pacific Time on Monday, January 30. If you need to reach us during the upgrade period, please use the temporary number below.
After 7 a.m. on Monday, January 30, please use our regular appointment number to contact us.
TEMPORARY number to call AFTER 3 p.m. on Friday, January 27
833.223.0002
REGULAR number to call AFTER 7 a.m. on Monday, January 30
800.787.2568