The mission of Nevada Health Centers (NVHC) is to provide access to quality healthcare services. To provide better accessibility to the Virginia City community, NVHC will now be open on Mondays, from 1 to 5 p.m. During this time o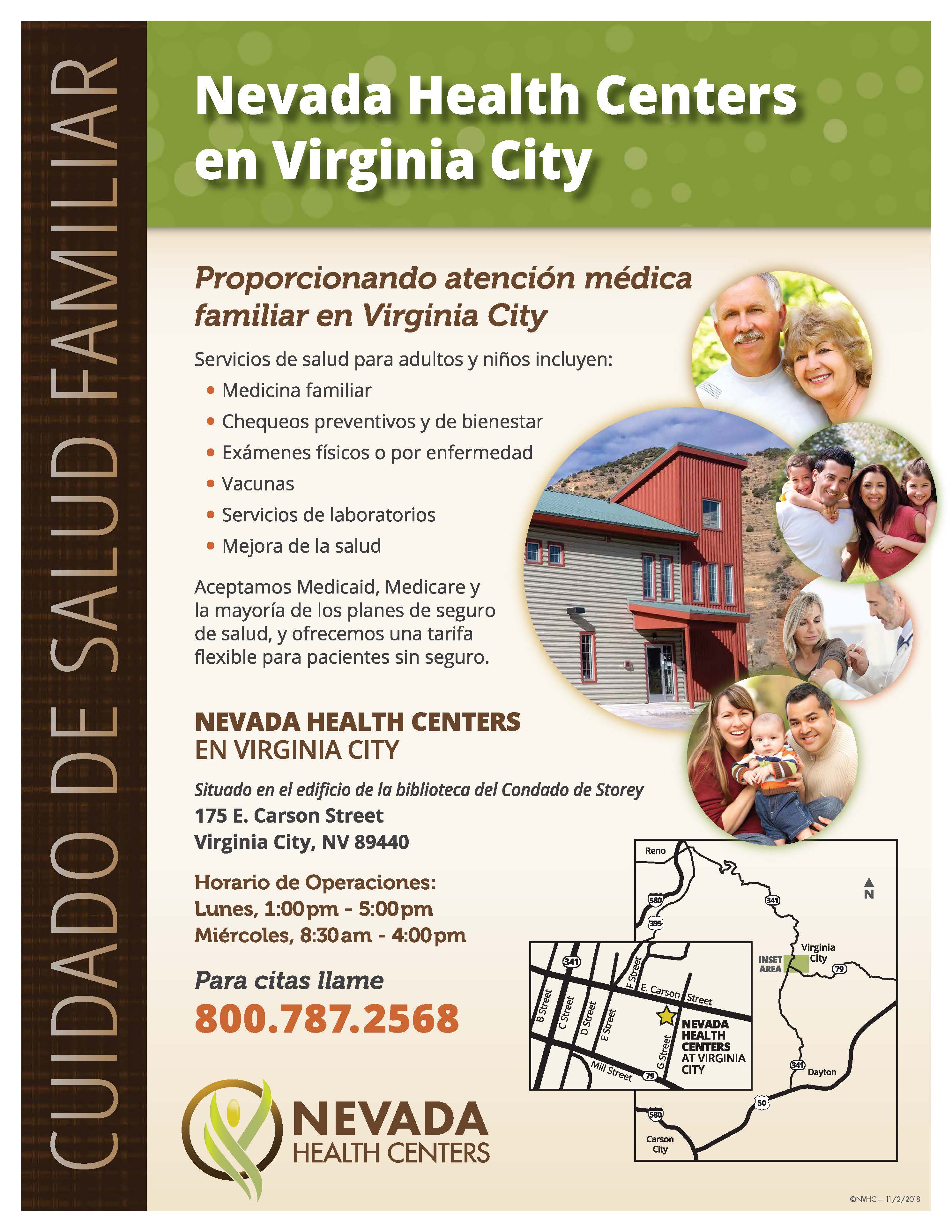 n Mondays, Dr. Amani Altamimi will be available for appointments. The Virginia City Community Health Center will also continue to be open during its normal Wednesday hours, 8:30 a.m. to 4 p.m., with provider Leslie Thompson, MS, PA-C as well.
Located at 175 E. Carson Street inside the Storey County Library Building, NVHC provides a variety of healthcare services at this location, including:
Medicaid, Medicare and most private insurance is accepted. For those without insurance, NVHC offers a sliding-fee
Family Medicine
Preventive health and wellness
Physicals or care for minor illnesses
Immunizations
Laboratory services
Health management
scale. For an appointment call 800.787.2568.