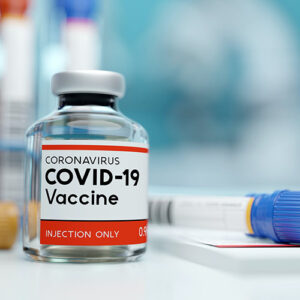 COVID-19 vaccine information
COVID-19 is a serious respiratory illness that can lead to hospitalization and, in some cases, death. Vaccination is an effective way to help better protect you against developing serious complications from COVID-19 infection.
Get your COVID vaccine, get a $30 gift card (ends May 31, 2023)
Now through May 31, 2023, if you get a COVID vaccine from Nevada Health Centers, you will receive a $30 gift card while supplies last. This promotion applies to anyone eligible to receive a COVID-19 vaccination. One card per person per administered vaccine.
There are several ways to get a vaccine from Nevada Health Centers:
Request an appointment
To request a COVID vaccine appointment, please call 800.787.2568.
Find a health center near you
Walk in to one of these NVHC health centers
Walk-in COVID vaccines are administered on a first-come, first-served basis at any of the following health centers during the designated dates and times:
Attend one of our community vaccination events
We have several community-based events scheduled at which you can receive a COVID vaccine. Click the button below to view available dates and times.
View community vaccination events
About the vaccine we use
Nevada Health Centers uses the Moderna mRNA vaccine for all eligible individuals 6 months and older. Per the new CDC guidelines and FDA regulations released April 2023, we will review provided records and state WebIZ to determine if you are due for a bivalent COVID-19 vaccine. Learn more about COVID-19 vaccines here.
Additional resources