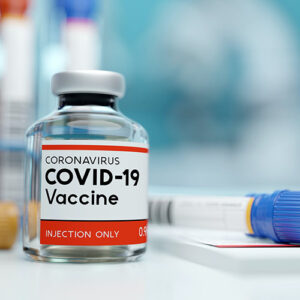 COVID-19 vaccine information
COVID-19 is a serious respiratory illness that can lead to hospitalization and, in some cases, death. Vaccination is an effective way to help better protect you against developing serious complications from COVID-19 infection.
Updated COVID-19 vaccines to be approved by CDC
The Centers for Disease Control and Prevention (CDC) is expected to approve a new monovalent COVID-19 vaccine the week of September 11, 2023, targeting the latest COVID-19 variants circulating throughout the United States.
In advance of the distribution of this newly updated vaccine, Nevada Health Centers is temporarily pausing the administration of existing Moderna bivalent COVID vaccines.
Please check back soon for information on how you may be able to receive the newly approved monovalent vaccine once available at NVHC. Certain eligibility restrictions may apply.
Additional resources