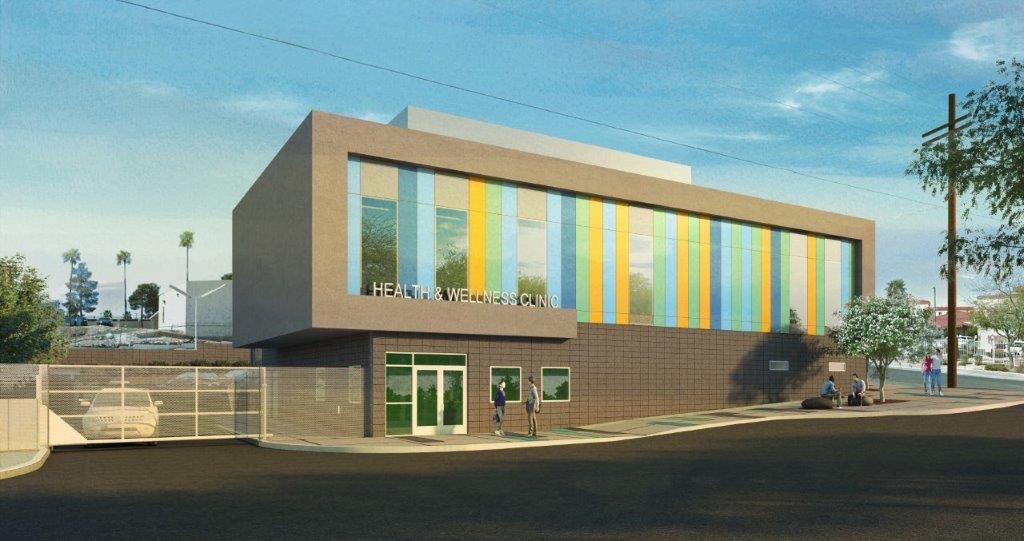 On Monday, August 14, we officially open our new Las-Vegas-based center focused on providing healthcare and supportive services to southern Nevada's unhoused citizens.
The center will be known as the Las Vegas Health & Wellness Center (LVHWC) and is located at 1450 N. Main Street, a few blocks east of our historic LVOC site. The newly constructed building is owned by the City of Las Vegas and is part of the Courtyard Homeless Resource Center complex, in which other partners focused on providing services to the homeless are also housed. Catholic Charities, Shade Tree, Hope Christian Center's Recuperative Care Center, and the Salvation Army are also located nearby, and services like transportation, housing resources, showers, overnight shelter, cooling/warming centers, and social work are available.
Las Vegas Health & Wellness Center will be open 7 a.m. to 4 p.m. Monday through Friday and will also provide care from 9 a.m. to 1 p.m. on the second Saturday of each month. We will offer primary care, behavioral health, and outreach and referral services, and patients/staff will have access to an NVHC community health worker and the care coordination functions she or he offers.